March 17, 2021
Security Sales & Integration
[ View the Article on Security Sales & Integration's Website ]
by Scott Goldfine, Editor-in-Chief and Associate Publisher
Jim McMullen's Bio
Born 1952 in Camden, N.J.
An only child, father was a press operator for Edward G Budd Co. and mother a homemaker
Married to wife Cindy for 47 years, with a daughter and three grandchildren
Spent two years in college for electrical engineering
As a student, awarded for rising from the bottom to finish top of class; says since then, "I've always tried to be 'head of the class' in everything I do."
Named an NJESA Member of the Year and received Who's Who Among Outstanding Business Executives Award; COPS won several industry awards including Central Station of the Year and the TMA/SSI Marketing Marvel
If career had taken different path says likely would have become a software programmer
Other interests include family time and travel, Disney World, and "shared adventures" with grandkids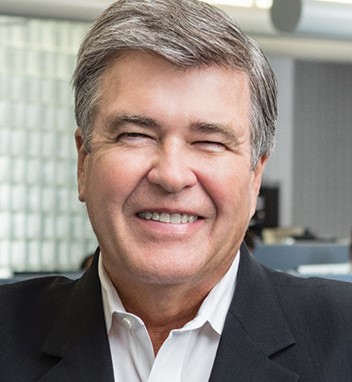 Why He's on the List
More than four decades of dedicated security industry leadership and service, including in 1978 founding (with friend George Frick) one of the foremost wholesale central station businesses, COPS Monitoring
Career in security began after being appointed to install alarms systems for a furniture store chain where he had been hired for a different job
Pioneered high quality professional wholesale alarm monitoring, making it available to dealers of any size at an affordable price
Developed UL-Listed monitoring platform designed specifically for reliable high-speed monitoring and with the tools required to support independent alarm dealers
In 2016, led acquisition of San Antonio-based monitoring company United Central Control (UCC), moving forward with unusual strategy of operating it as a separate brand
Active in national and state alarm associations and committees such as AICC, CSAA, ESA and SIAC, including PBFAA treasurer and helping create TMA's Video Verification ANSI standard
3 Keys to Success
"First, in order to turn a vision into reality, you must surround yourself with a team that shares your values and that can execute. I'm fortunate to have found and developed a team to help make COPS what it is today and will lead us into the future. Second, one of challenges of dealing with growth, especially a life-safety business that runs 24/7/365, is maintaining a healthy work/home balance. I try to pay close attention to that and encourage it in my team. Finally, you have to be willing to accept when there is something you don't know and when to seek help. I never stopped learning. I was lucky to have some great guidance from industry colleagues like Ken Gross, [Hall of Famer] Bob Bonifas and my partner, Ira Riklis."
Moving at the Speed of Security
"The early days were much less stressful. Smartphones and social media did not exist and the industry as a whole moved at a much slower pace. In its most basic form, monitoring essentially consisted of an alarm panel, simple communication paths, receivers and a telephone system. Today is about instant connections, instant gratification, instant messaging, information that travels at the speed of light and people tend to want things yesterday, and at a much lower price.
"On the other hand, as a result of all of the connectivity, central stations are now high-tech datacenters, which means you not only need state-of-the-art technology but also impenetrable cybersecurity and additional certifications such as SOC 2 and HIPPA. Not only is monitoring more sophisticated by an exponential order of magnitude, we also need a much different level of expertise and the capital to continually reinvest."
Perfecting the Monitoring Mix
"I could say it's the most comprehensive redundancy in the industry, our advanced technology and exclusive platforms, but that's only part of the story because they're designed to do one thing: support our people. When someone chooses professional monitoring, they're purchasing a connection to a live human being who is watching out for them, cares for them and has their back — especially when it counts most.
"Through a broad and comprehensive set of proprietary tools developed with the assistance of an industrial psychologist trained in placing the right person in the right position, we're confident we have the best team in the industry. You can have the best and most advanced technology, but when someone needs help it's about people helping people, and we've got the best in the business."
DIY? Big Tech? No Problem!
"I don't think independent alarm dealers should be too concerned with DIY and Big Tech. Just like Home Depot and Lowes didn't put all of the painters, plumbers, electricians and general contractors out of business, I think it will be the same for licensed professional alarm companies with regard to DIY and Big Tech. Plus, the billions of advertising dollars the large companies spend help bring awareness to the products and services local companies can provide with local support. There will always be a demand for the trust and peace of mind alarm companies can provide."